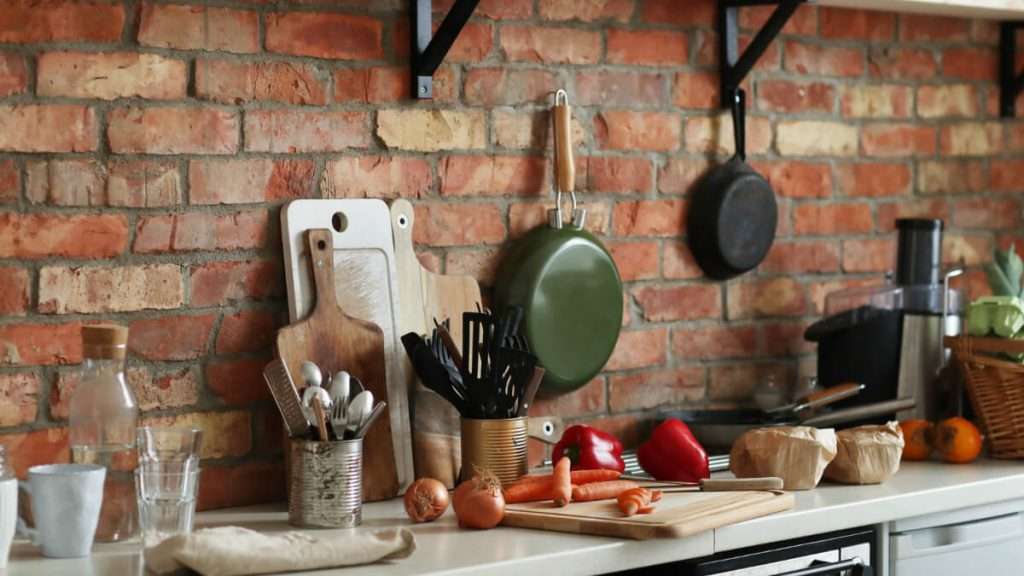 No matter how often or how little you cook, every home should have a stable of essential kitchen items. Having the appropriate tools makes the process of preparing meals not only simpler but also noticeably more enjoyable.
When it comes to cookware, however, contrary to your extensive collection of antique glassware, more is not always better.
One may argue that one should not stray too far from the fundamentals, which are as follows: A collection that has been thoughtfully chosen ensures that the appropriate pot or utensil is never out of reach and won't be buried in the back of a cupboard.
Saucepan
If you cook with any degree of consistency, you will discover that you are reaching for a saucepan on an almost daily basis. These pots and pans are perfect for bringing eggs to a boil, warming up dairy products, cooking grains, and reheating already-prepared meals.
The majority of chefs would benefit from using a more compact pan. You may have heard of its close relative, the saucier if you've been looking into purchasing a saucepan.
Sauciers are similar in design to stockpots, but instead of having straight sides, they feature gentle slopes that make them superior cooking vessels for making sauce. But in all honesty, you can use any one of them for the majority of your culinary needs.
Chef's Knife
A chef's knife of superior quality is well-balanced in terms of its weight, has a blade that holds an edge well, and, of course, is comfortable to hold. This "Western" style knife is good for producing a rocking motion with the knife, which is wonderful for chopping vegetables.
The most typical size and form for knives used in the kitchen is 8 inches long with a blade that gradually slopes upwards at the tip.
Skillet
The lowly skillet, sometimes known as a "frying pan," is an essential appliance in our kitchens, where it is used for browning meat, cooking eggs, and, oh, baking enormous cookies.
The most versatile skillets are those that can be used on both the stovetop and in the oven, as well as those that are good heat conductors and available in a range of materials (some examples include ceramic, cast iron, and stainless steel).
Nonstick Skillet
A nonstick skillet isn't going to be necessary for every single thing you make, but when it is, you'll be glad you have one. They are not as effective at producing a crisp sear as other skillets, but they are very helpful for cooking delicate meals such as scrambled eggs and pancakes.
When utilizing a skillet that does not have a nonstick surface, you will have an easier time flipping food and stirring without it sticking. Additionally, less oil or butter is required compared to ordinary pans when using them.
Sheet Pan
Roasting veggies, cooking meals that only need one pan, and (of course!) baking cookies are all excellent uses for rimmed sheet pans. A half sheet is the most common size of a sheet pan, although full sheet pans are more popular in professional kitchens. However, full-sheet pans may be found in most homes.
Bowls for Mixing
There is a vast selection of mixing bowls available, but the most important factor to consider when purchasing a set is finding one that comes with bowls of varying diameters and depths. Because the material in question is important, you will need to decide how you want to use it.
Do you want to serve food out of your dishes instead? Take into consideration a collection that has a nice overall look. Do you intend to use hand mixers? Choose a group that has a bottom that won't slide about.
Take Away
After years of working as a professional chef, creating recipes, and blogging, I've come up with a list of 6 culinary utensils that are indispensable no matter what you're doing in the kitchen (or grill). If you are going to cook, you need to have these fundamental items in your kitchen. The style and design are up to you.
Lexi Home cookware and decor can help you eat and live a healthy lifestyle.

Don.t Miss
The topic of kidney failure is one that is often shrouded in misunderstanding and...

Discover the essential guide to understanding the early signs of gallbladder issues, from its...

Dive into the transformative world of modern dental care with our comprehensive guide, "The...