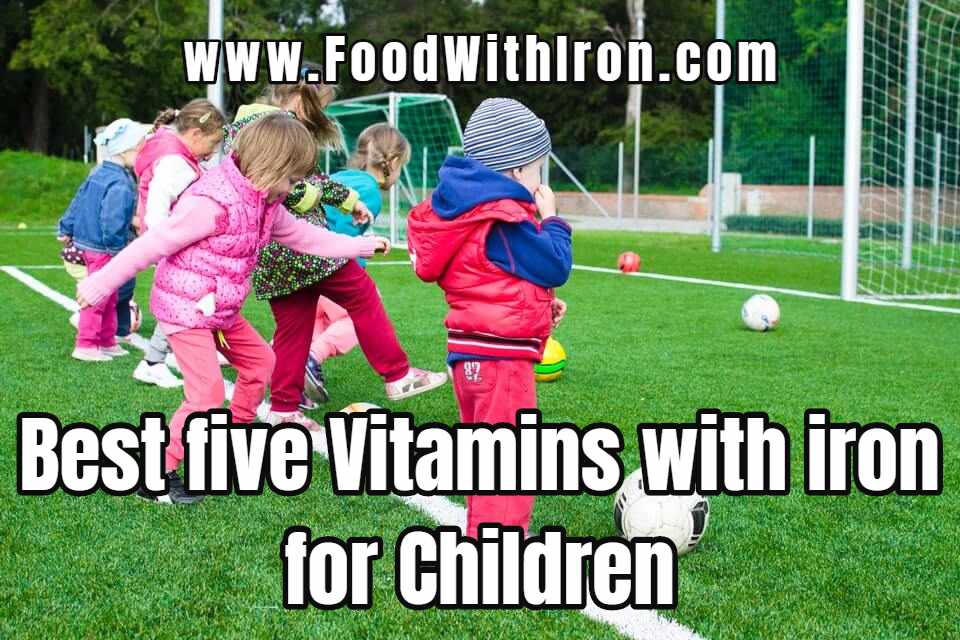 One of the main concerns that parents have about their children is their health. They want to make sure their children have proper nutrients in their body so they can develop and grow properly. One of the most important nutrients that children require is iron. Iron is important because it carries oxygen from the lungs and sends it through the body. If your child is low in iron they might become anemic, meaning they lack red blood cells that transport oxygen through their body. For children aged 2-3 years old, they need 7 milligrams of iron a day, and for children aged 4 years old and older, they need 10 milligrams of iron a day. If you are worried that your child is not getting enough iron from their regular diet, you should give them children vitamins with iron. Here are a few iron supplement ideas for children.
Renzo's Vitamins: Iron Strong
If you want your child to receive their entire daily value of iron in one go, this supplement is for them. One tablet contains 129% of a 2-3 year old child's daily dose of iron and two tablets contain 100% of a 4 year old and older child's daily dose of iron. These vitamins are perfect for parents who are health conscious as they are vegan, non-GMO, gluten-free, and have zero sugar.
Vitamin Friends: Iron Vegan Gummies
This is an excellent iron option for your child as one gummy contains 71% of a 1-3 year old child's daily iron needs and 28% of a 4 year old and older child's daily iron needs. While this is not as iron fortified as Renzo's, it might be more appealing to your child as it is in gummy form. This also serves as a multivitamin as well, for it contains healthy amounts of vitamin C, B6, B12, and more.
Enfamil Fer-In-Sol: Liquid Iron Supplement
This liquid supplement for children is a great source of iron with 1 millilitre providing 100% daily dose for an infant and 150% daily dose for children under the age of 4. As the label indicates, this supplement is for infants so if you have slightly older children, this supplement would not be for them.
NovaFerrum Liquid Iron Supplements
There are several different flavors of this liquid iron supplement and each flavor has it's own amount of iron per drop. With that said, one serving of a majority of them meet 100% of both 2-3 year old and 4 years old and older child's daily iron needs. It is also great because there are several flavors for your child to try and they most likely will find one they enjoy.
Flinstone's Chewable Tablets With Iron
This iron supplement is quite potent as half a tablet contains 90% of a 2-3 year old child's daily dose of iron and one tablet contains 100% of a 4 year old and older child's daily dose of iron. Children will love to take this vitamin because it is orange flavored, so it will seem like a treat to them more than anything.
Above is a combination of the best five vitamins with iron for children. I hope this article is helpful for your right diet. Read here more about the iron-rich foods for toddlers to build healthy.

Don.t Miss
How to determine if iron pills are effectively addressing iron deficiency with this article....

This article discusses the most effective ways to stop viral infections, including boosting the...

Ready to take your nutrition plan to the next level? We've compiled 5 science-backed...