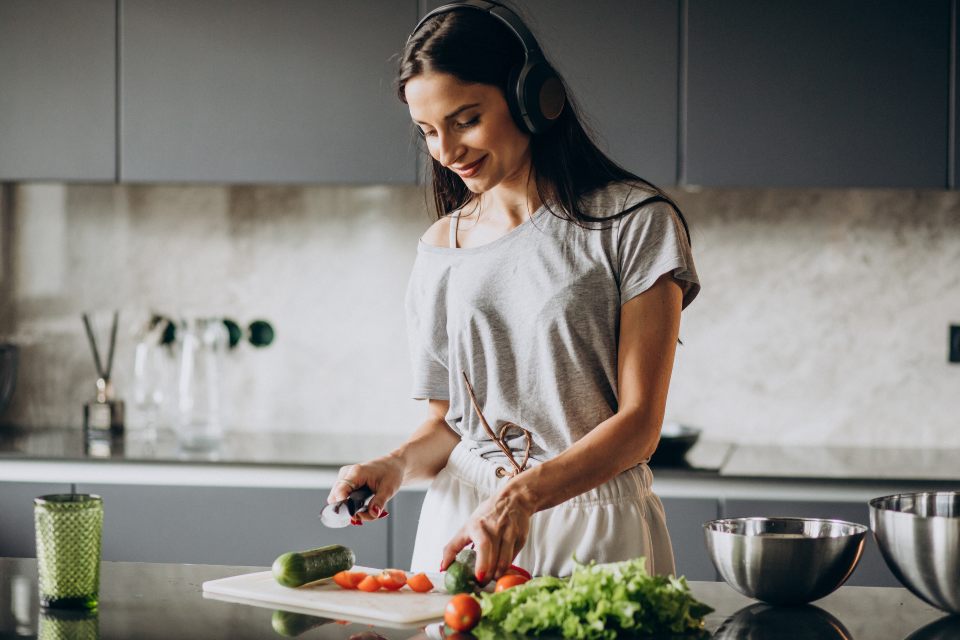 Want some amazing ideas to be healthy? Yes! The first-ever consideration should direct for eating healthy foods. But, it is not just simple as described through these three words. A healthy diet should contain all the nutrients that need to maintain body functions. And, it should not contain any harmful agents for organs and daily lifestyles. That is why the experts often suggest you avoid chemically processed food menus. Well, here are all you must know regarding the perfect food choices. Take the core of healthy food habits for an elegant teenager.
What does Eating healthy foods with enough nutrients means?
Healthy food habits mean the things you eat and the style of taking your meals. So, if you fail in either of these it will not be healthy an eating habit. Simply, both these factors are changeable as with the personal objectives. It means once you identified the correct way of eating, it is easy to shift from the current practicing methods.
So, when we come into the things you should eat, it should be a balanced diet. Thus, your meal should consist of fruits, vegetables, cereals, grains, meats and beans like protein sources. That is how your body accomplish the nutrition needs to continue physiological functionalities.
See Also: 6 The Best Exercises for Abs for a Smarter Figure!
The root foods contain carbohydrates which your body request as the primary energy source. Yet, nowadays, the experts say the starchy sources should not exceed more than one-third of a meal. Thus, the other two-third should be the veggies, grains and proteins. The proteins and lipids are the secondary energy sources and a part of starch will also store as the fatty cells for future use. But, if it exceeded the desired values, it may lead to non-communicable diseases and obesity. So, you must be careful about balancing the nutrients for a healthy life.
See Also: 5 Must Know Heart-Healthy Snacks for Future Generation!
Further, most of the vegetables and fruits are rich in enough vitamins and minerals. Even though these are considered as the micronutrients, those are also the mandatory factors for a healthy life. Well, let's look at how these nutrients help you in detail and how you should consume those in a meal through the following lines.
The role of major nutrients and how it should consist of a healthy eating plan?
Basically, a healthy meal should not exceed the recommended calories or it should not lesser than too. Thus, counting your calorie intake is a good idea. But, according to the current best guidelines, the weightloss enthusiastic are mostly trending to negotiate the calories they need.
See Also: Why Do We Need Clean and Fresh Air?
They have the belief of having a lesser amount of daily calorie than the amount recommended may lead to faster weight reduction. Actually, this belief has become a major barrier when customizing healthy eating plans. Thus, you must remember to take enough calories in accordance with the plan prescribed by your dietitian or food compliance software. And, there is nothing wrong to minimize by 10% from saturated fats and sugar. Further, do not consume more than 2300 mg of salt as it also can do harm to human body functions.
What is the recommended portion size for a healthy eating meal plan?
As we described earlier, a plate of healthy meals should consist of all nutrients. So, there should have one-third of starch sources. The other two-third should separate into two groups again by one third and two. And, the smallest space should fill by meat, fish, eggs or any other protein source. The next space is for vegetables and grains. And, after your meals, it is recommending to add two or three fruits. Often, the smaller sized ones are good for the desserts than mango and banana-like starchy fruits.
3 Must follow eating healthy habits for you!
See Also: Best Top 10 Fruits To Help You Lose Weight
Do not skip meals!
It is never recommended to avoid meals. Even though the younger used to avoid meals just to maintain their body shape, it is not a good habit at all. When you avoid meals, the body cells will starve. So, the body will secrete hormones that need to balance energy requirements. Basically, the cortisol level may rise gradually. Thus, you may feel like stress. Actually, it will disturb your whole day.
Drink enough water
The water is responsible for so many bodily functions. It is extending from salivary secretion which allows a proper swallowing process to maintaining basal body temperature. So, if there is an imbalance of water intake, your body will get tired easily. This may put extra stress on organs. That is why less water intake has become a major reason for kidney failures. And, it will cause circulatory impairment bad blood pressure as well. So, eating healthy does not mean only foods. Hence, you must be responsible to drink an adequate amount of water too. Often, two to five litres per day is the recommended values. Yet, it may vary as with the personal factor, geographical features Etc.
Do not forget your workouts!
Here we do not mean only the workouts at the gym. But, at least you should have a short walk after meals. It will deliver so many benefits than a short nap. And, make sure not to go for the bed before two hours after meals. Actually, it can minimize the metabolism by leading to deposit more fats than burning.
See Also: What Does "True Love" Really Mean?
The final bits for you!
Eating healthy will offer you a satisfying lifestyle and risk-free daily schedules. But, the modernity needs has given varying kind of definitions for healthy eating habits. Thus, now it seems the majority of people are out of the recommended rules. Yet, this incorrect food practices itself can lead to unexpected issues. That is why you must be aware of healthy food practices a lot!

Don.t Miss
Discover the fascinating world of zero-calorie foods in this comprehensive guide that covers everything...

Explore the transformative potential of ketamine as a groundbreaking treatment for depression in this...

Home-delivered smoothies are redefining the essence of healthy living in our fast-paced world. Offering...