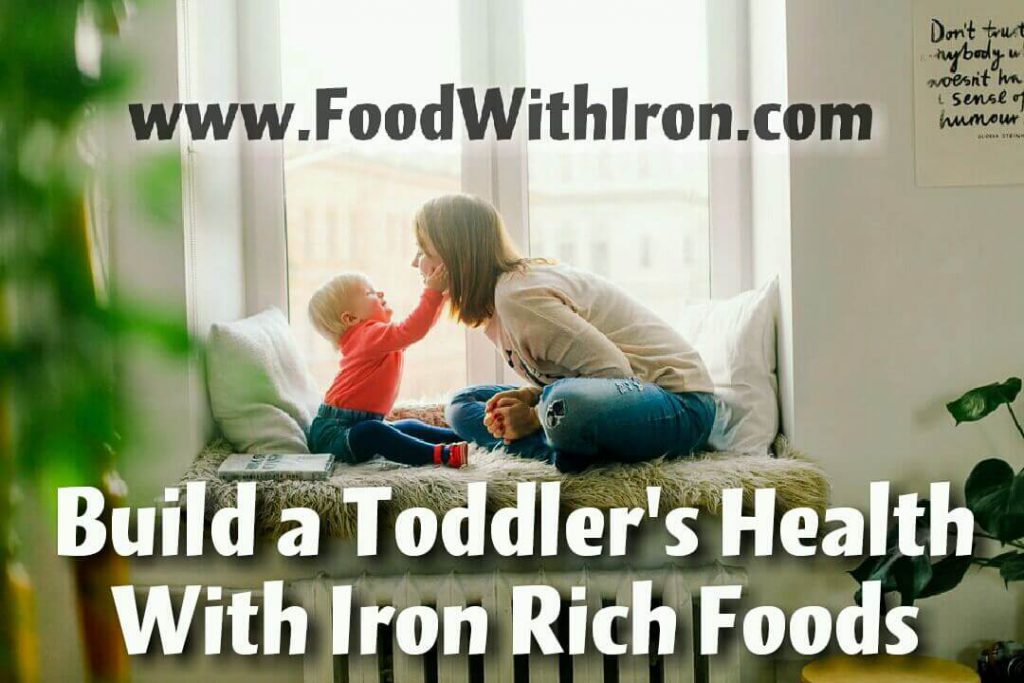 The first years last forever. This ultimately applies to human growth. The "toddler stage" is very crucial for the experiences in the early months and years will surely affect health, well-being, and coping skills. This is why it is important to look out for toddlers' growth and development for it will determine some of the key areas of her/his life as an adult. Proper nourishment should be the primary focus for parents or nannies caring for toddlers. For starters, one nutrient that most should set their eyes to is iron.
What are the benefits of eating iron-rich foods for toddlers?
Iron is important for growth and development. Feeding iron-rich food to toddlers enhances blood circulation and allows more oxygen from the lungs to move towards body muscles thus promoting growth. Toddler's brains rely on iron to develop structures that last a lifetime. Research shows that proper nourishment of iron during the toddler stage greatly affects academic and social performance when an individual grows into an adult. Iron helps toddlers grow easily, have the energy to move around, and resist various illnesses such as colds and infections. Read more articles about how to be a natural.
What happens if a toddler lacks iron?
If a toddler doesn't have enough iron in his or her body. It is possible that iron deficiency will occur. This will lead to various complications in the body such as reduced brain development, delayed muscle development, and anemia. It is important to note that anemia caused by iron deficiency leads to behavioral and cognitive delays for toddlers. In the U, S. alone 2.4 million toddlers are experiencing iron deficiency and the complications that arise from it, which toddlers from Hispanic families are the majority.
The following are causes of iron deficiency for toddlers
Nutrition is poor
They are fed food with low iron content
Poor nourishment due to poverty
The following are signs of iron deficiency to toddlers
Pale skin
Low energy levels (easily fatigued)
Decreased appetite
Headaches
Dizziness might sometimes vomit in extreme cases
Skinny compared to others due to slow weight gain
Irritable and cries often
Lightheadedness
It is important to know which iron-rich foods should parents buy. Iron-rich foods for toddlers should be an important consideration for parents and nannies.
Iron-rich foods for vegetarian toddlers
Broccoli
Beans
Pumpkins
Fortified cereals
Fruits high in vitamin C
Iron rich foods for toddlers with anemia
Lean meats
Leafy green vegetables that can easily be digested
Beans
Iron supplements
Iron-rich foods shown above can be prepared in various ways. Scrambled eggs for toddlers can be added with iron by mixing spinach on it and serve with strawberries on the side. An iron-rich dinner could be made by making whole wheat pasta with a delicious spin of white beans, chopped chard, lean ground beef, and tomato sauce. For vegetarian diet tofu, baked sweet potato fries and broccoli is sufficient. There are many iron-rich recipes give to a toddler. As you choose which ones to follow and make do not forget the most important thing to consider. All of those recipes must be rich in iron to be beneficial for a toddler's growth and development.
Above is a combination of iron-rich foods for toddlers to build healthy. I hope this article is helpful for your right diet. Read here more about the best five vitamins with iron for children.

Don.t Miss
Discover the fascinating world of zero-calorie foods in this comprehensive guide that covers everything...

Explore the transformative potential of ketamine as a groundbreaking treatment for depression in this...

Home-delivered smoothies are redefining the essence of healthy living in our fast-paced world. Offering...