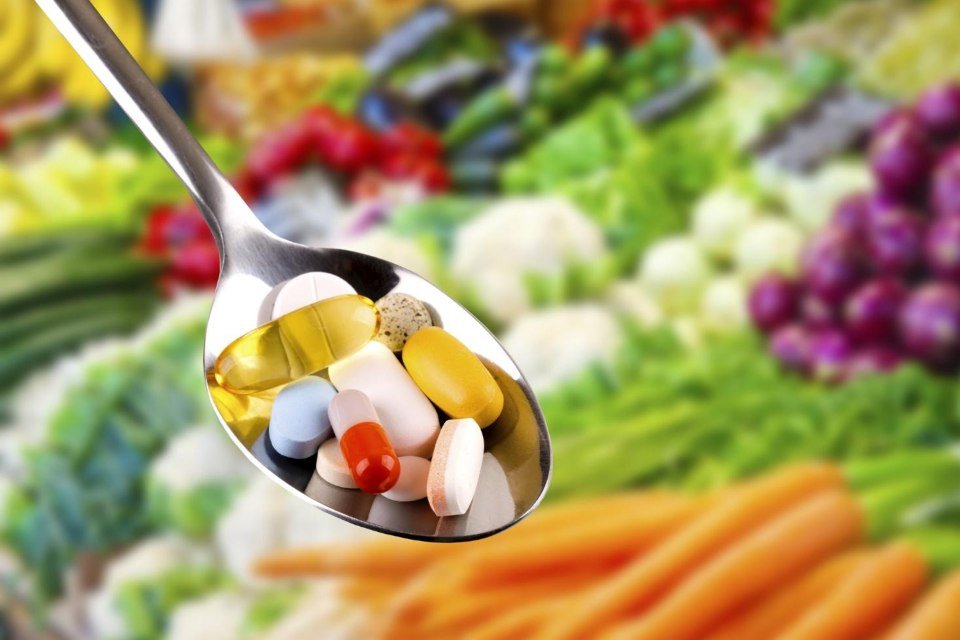 Are you feeling weak or experiencing headaches more often? Maybe your skin is pale or you're experiencing shortness of breath. Are you sometimes dizzy or fatigued?
These are all potential symptoms of anemia.
Iron deficiency is the top nutritional deficiency in the world. In fact, as many as 80% of people worldwide don't have enough iron. As a result, about 30% of people develop anemia.
Buying iron supplements online could help you avoid anemia. If your diet is already low on iron, iron-rich supplements can help.
Shopping online can also provide you with ease and convenience. You won't have to leave home to get what you need!
Before you rush to shop online, reach these eight tips first. These tips can help you buy online safely (without falling for scams). Start shopping with these easy online shopping tips today!
1. Speak With Your Doctor
Before you start shopping, it helps to check in with your doctor and your body. Schedule an appointment and let your doctor know if you're experiencing symptoms. They might decide you need a blood test to confirm iron deficiency.
They might help you recognize that you're deficient in other vitamins and minerals, too. Maybe your symptoms, like morning headaches, indicate a different problem like bruxism.
In addition to iron, you might also need other nutrients based on your:
Diet (vegans and vegetarians are at a higher risk of iron deficiency)
Daily routine
Risk of developing a health condition in the future
History of medical conditions that run in the family
Your current and future health can determine which vitamins you need. For example, are you an older patient at risk of developing osteoporosis? You might need calcium and vitamin D along with your iron supplements.
As you make a list of the vitamins you need, ask your doctor if those vitamins can interact with any medication you're taking. Letting them know if you have an underlying health condition as well.
Checking in with your doctor before you start taking iron-rich supplements can help you avoid potentially harmful interactions.
See Also: Take iron supplements for best absorption
Ask Questions
Don't hurry out of the exam room yet. Instead, take the time to ask your doctor questions. You might struggle to find answers specific to your health online.
These questions can include:
Will my iron-rich supplements interact with my diet?
Will an iron supplement interact with my medications?
What medications can iron interact with?
How often should I take iron supplements?
What are the benefits of iron?
What side effects might I experience?
What amount of iron do I need?
Remember, your needs can vary based on your condition and diet. Speaking with your doctor before you buy iron supplements online can help you avoid a mistake.
2. Recognize Misleading Websites
Now that you're ready to start buying iron supplements online, it helps to know what to watch out for. There are many misleading websites that could cost you time and money. Some online pharmacies and stores sell supplements and medications with harmful fillers.
First, look for contact information. Does the website provide a phone number or email? Can you find a physical address for their store?
Does the website make outlandish claims about their supplements' "cure-all" capabilities?
If something seems too good to be true, it usually is.
Look for a privacy policy, too. You don't want to give your private information to a company that will only steal it.
You can also protect your privacy by making purchases from a website with "HTTPS" in front of the domain name. These websites are secure to buy from.
3. Read up on Reviews
There are other consumers like you who have fallen prey to online scams before. Utilize their past experience to protect yourself. You can find online reviews from various sources such as:
Protein Daily
Supplement Reviews
The company's Google My Business listing
The company's Better Business Bureau listing
Try to read multiple reviews to learn more about the company and the products they sell.
4. Check the Label
Labels are designed for marketing purposes. They're meant to draw you in and encourage you to start selling.
Remember, if a claim seems too good to be true, it usually is. Read the label and avoid companies that make these outlandish marketing claims.
Instead, see if the label features a certification from an organization like United States Pharmacopeia (USP). You might see certifications from NSF International and ConsumerLab.com, too.
These labels indicate the products meet manufacturing standards.
5. Review the Ingredients
While reviewing the labels for products, don't forget to look at the ingredients, too. Look for ingredients that contain harmful contaminants.
You can check the FDA's list of tainted products to ensure you're buying iron supplements that don't contain harmful ingredients.
As you read these labels, look for:
Mentions of medical research (double-check these studies)
Contact information for the manufacturer
An expiration date
A full list of the ingredients
Make sure the product contains plenty of iron, too. Otherwise, it will fail to accomplish your health goals.
6. Comparison Ship
You don't have to start buying iron supplements from the first company you come across. Instead, take the time to comparison shop.
Look for companies that have a return policy. Do they offer a guarantee?
Use the rest of these tips to compare each product on your list.
7. Determine the Dose
Did your doctor help you confirm the daily amount of iron you need? Once you have that number, make sure the dose for the product suits your needs.
Don't purchase a product that contains higher than your recommended amount in each dose.
8. Choose Approved Brands
As you search for iron-rich supplements, look for brands that have lasted for a long time. These brands have earned trust and respect in the industry.
Otherwise, you could buy from a company that pops up, scams shoppers, and disappears.
Take time to visit the United States Pharmacopeia website for a list of trustworthy brands.
Iron Up: 8 Tips for Buying Iron Supplements Online Without Risk
Ready to increase your iron intake? With these tips, you can start buying iron supplements with peace of mind. Choosing products from a company you can trust will make all the difference.
With these tips, you can avoid falling prey to a scam and get the iron you need.
Looking for more tips for living happy and healthy? Explore our latest healthy lifestyle guides today!
See Also: Eating the Rainbow: What Are Phytochemicals and Why Do We Need Them?

Don.t Miss
The topic of kidney failure is one that is often shrouded in misunderstanding and...

Discover the essential guide to understanding the early signs of gallbladder issues, from its...

Dive into the transformative world of modern dental care with our comprehensive guide, "The...