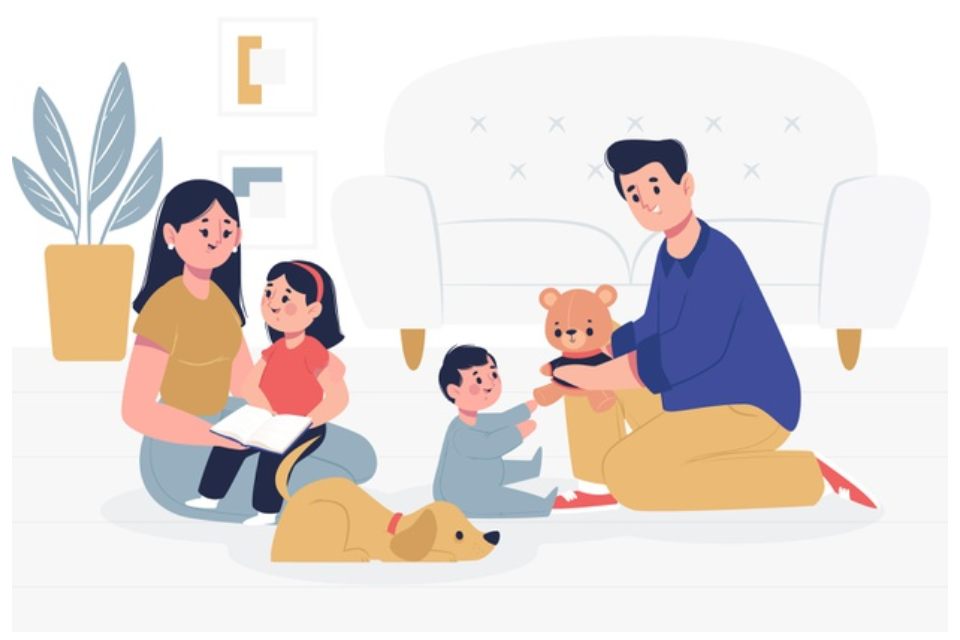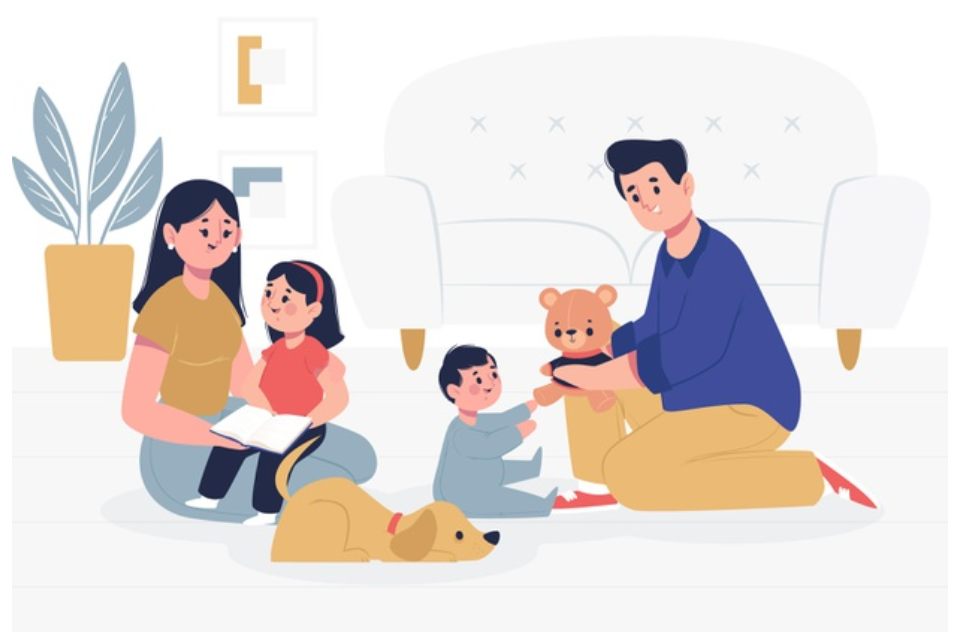 Children sure love gifts, but our time is the best thing that we can give to our kids. Child time helps create stronger bonds between family members. Parents plan activities and games with their little ones to develop a sense of self-worth for them.
Most of the days, parents are very busy with their jobs, house chores, and other activities that they do not get time for kids. This can make them aloof from you and leave deep marks on their personalities and can contribute to incomplete personalities.
In this article, we will share why you need to spend more time with your children and how you can do it with things as simple as family time games.
Why Is It Important For Families To Spend Time Together?
The first and foremost reason for family members to spend quality time with each other is to create a sense of unity and to make sure that your children don't feel alone or neglected.
When they feel that their family is not giving them the proper amount of time or affection, they become distant, and in teen years, they join different groups or gangs to feel wanted.
However, family time should be quality time. Parents should appreciate the hard work their children are putting in at school, or acknowledge them for learning a new musical instrument. A study shows that teenagers who are given a lot of hugs, kisses, and admiration from their parents are likely to do well at school and college.
How Much Time Should You Spend With Your Child Per Day?
Physical activity is crucial for a child's physical and mental development. According to the American Association of Pediatrics, parents should spend at least 60 minutes with their children, involving them in some form of physical activity. This helps the child in his mental and physical development, and it is beneficial for the parent's health as well.
Remember that it is not always the quantity of time that you spend with your child that matters; it is the quality that makes a difference in his/her life.
Why Families Spend Less Time Together?
With the advancement in technology and the newest addiction of tablets and phones, dinner time or family time has been considerably eliminated. Teen children like to spend time with their digital gadgets than their family members.
Most of the parents usually complain about not having enough time to spend with their kids, whether it is because of their jobs, social commitments, or extracurricular activities. The main reason why some parents are unable to give their children ample time is that they are busy working day and night to provide them all the necessary and luxurious necessities that they might desire.
So, sometimes it becomes a little difficult for hardworking parents to juggle time between providing for their kids and, at the same time, spending quality time with them. However, your time is essential for your child's growth, and there is no other replacement for it.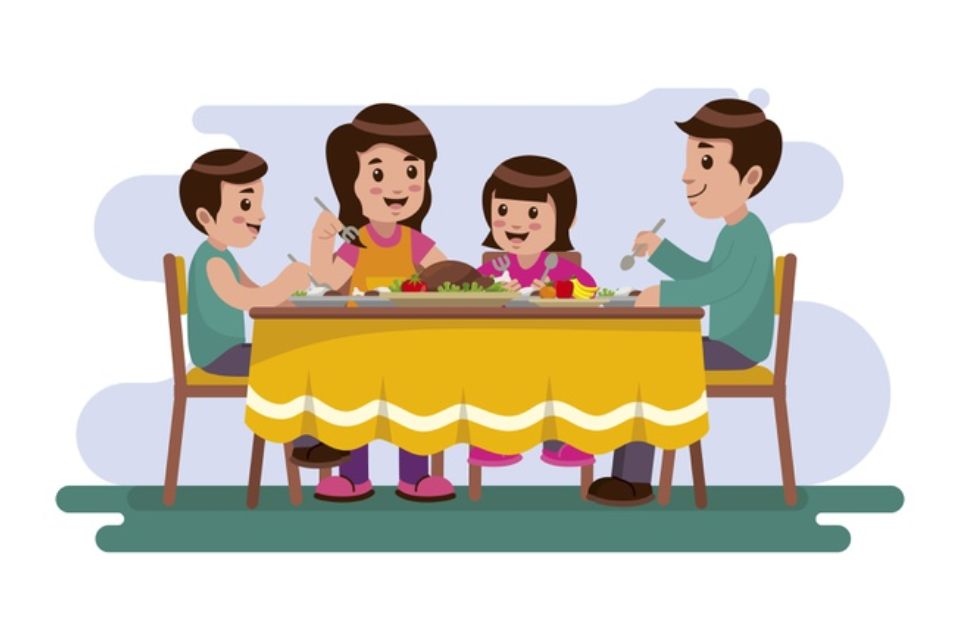 What Is Quality Time With Family?
The whole concept of quality time ensures that your child understands your family values, beliefs, and traditions. In no way can it be replaced by anything else. It is up to you how you manage to spend quality time with your kids.
This can be done by instilling some rules at dinnertime. All phones should be handed over and let your kids tell you what they did at school, whether they made a new friend, etc. Time goes by quickly, and before you know it, your kids will be all grown up and ready to leave your house to start their own lives. Spending time with family helps family members believe that they are united with their family no matter what and where they go. It is the reason strong families are able to withstand any crisis that may come upon them.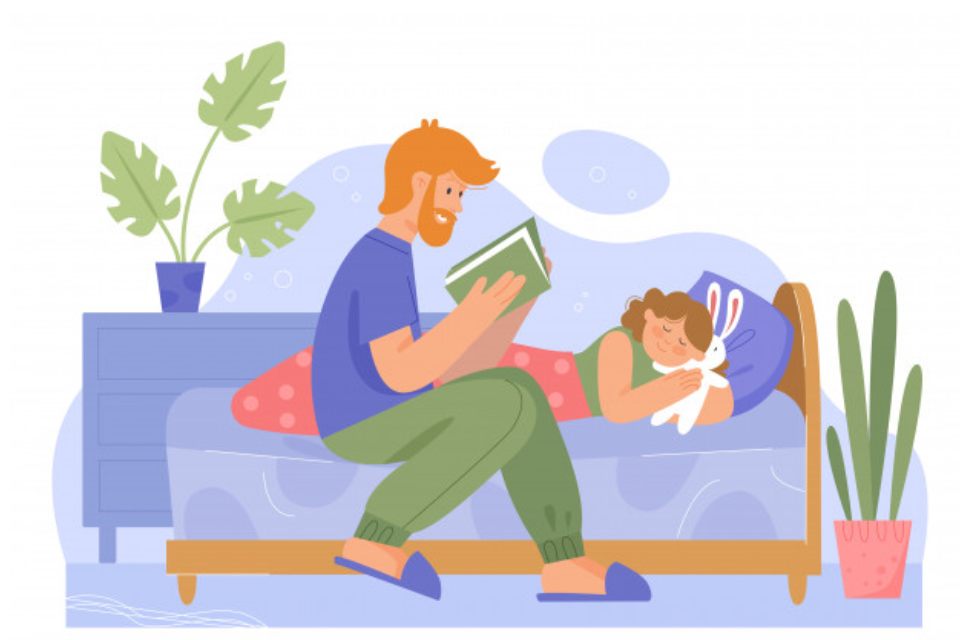 How Do You Spend Time With Your Child?
There are a million ways that you can spend time with your kids, and it should be a daily connect. Some of the ideas include;
You can involve your children in helping out with house chores. This will add a sense of responsibility in them.
A nice walk in the park can be refreshing for both of you. Spend time by enjoying nature and talking to your kids.
Spending quality time can also be added to a list of physical activities that you might have planned for the day.
Ask your children to help you cook in the kitchen. This will turn out to be an enjoyable activity for all of you. Cooking together makes some fun-filled memories, and you all will enjoy it the most.
There are so many simple ways in which you can easily connect with your kids. All it takes is a little bit of effort and time.
Even if you have very hectic or long working hours, make sure you take out some time for them at the end of the day. Be it a bedtime story or lots of hugs and kisses; your child deserves all the time you can give him/her.
Conclusion
Your child benefits in numerous ways owing to the time you spend in grooming his personality. No one can mould your child into his best possible version other than you. Not only that, but your time with kids also builds their self-esteem. You help them feel important and wanted as a neglected child will never be a useful member of society.
If you want your child to excel in his academic life and become a confident person later in life, spend more time with him, help him out in his homework, and solve the problems he might be facing in school. Your overall interest will help him go a long way. Read more articles about a healthy lifestyle.

Don.t Miss
Discover the fascinating world of zero-calorie foods in this comprehensive guide that covers everything...

Explore the transformative potential of ketamine as a groundbreaking treatment for depression in this...

Home-delivered smoothies are redefining the essence of healthy living in our fast-paced world. Offering...